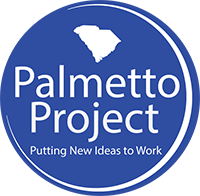 President and Chief Executive Officer Position Description
Job Title: President and Chief Executive Officer
Organization: Palmetto Project
Reports to: Palmetto Project Board of Directors
Exempt: Yes
Full-time: Yes
Job Summary
Provide overall vision, leadership, and management to all Palmetto Project initiatives and activities.
Supervisory Relationships:
• Supervises Chief Operating Officer, Chief Innovation Officer, Director of Programs – Lowcountry and Pee Dee, Director of Programs – Midlands and Upstate, and Director of Finance.
• Provides oversight/liaison for personnel and contracted programs.
Major Responsibilities/Activities
Direct Services
• Provide the visionary and entrepreneurial leadership for Palmetto Project
• Research, develop, and implement new opportunities to address the social and economic challenges facing the people of South Carolina
• Generate funds to sustain Palmetto Project from direct solicitation, fundraising, grants, and contracts
• Serve as the spokesperson for Palmetto Project to the media, policy makers, community organizations, and the community as a whole
• Serve on committees and boards related to Palmetto Project's issues/priorities and initiate collaborative efforts to address Palmetto Project's mission
Board of Directors
• Provide direct staff support to the Board of Directors
• Develop recommendations and policy changes as appropriate for Board approval that fulfills the mission of Palmetto Project
• Work with the Board to maintain the vision for Palmetto Project
• In collaboration with the Board Chair, work to maintain motivation, involvement and vision of the Board
• Develop required reports to keep the Board apprised of Palmetto Project activities and finances
• Provide direct staff support to the Executive Committee of the Board and ensures adequate staff support to any other Board committees
Personnel Management
• Provide leadership and develop priorities and policies to manage the daily operation of Palmetto Project
• Ensure staff: 1) is culturally competent; 2) has an intimate knowledge of their project area and the communities they serve; and 3) has the skills and experience to implement all programs
• Responsible, through direct or indirect supervision, of employment, assignment, training, supervision, evaluation, and termination of all staff
• Ensure adequate compensation and benefits are provided to staff within the Palmetto Project budget
• Develop and/or approve all necessary procedures to implement Palmetto Project programs
Financial Management and Organization Sustainability
• Responsible for overall fundraising to ensure the sustainability of Palmetto Project and its programs
• Responsible for all aspects of fiscal management of Palmetto Project
• Ensure adequate financing for operational needs and long term goals
• Responsible for development and submission of grants
• Research, investigate opportunities, and solicit funds from both private and public sources
• Develop annual operating budget for Board approval and implementation
• Monitor all contracts and memoranda of agreement related to Palmetto Project
• Maintain relationship and coordination with all funding sources
• Produce and submit regular financial reports to the Board and other entities as required
• Ensure the proper use, management, security, and upkeep of the organization's facilities, owned or rented
Community Involvement and Public Relations
• Work to achieve and maintain a positive, visible community image to ensure that Palmetto Project is known as an innovative entity that addresses social and economic challenges facing South Carolina
• Communicate and collaborate with local entities to fulfill the mission of Palmetto Project
• Sustain collaboration with existing partners and work to develop new partnerships that address the social and economic challenges of South Carolina
• Solicit media coverage for Palmetto Project activities and events through electronic, print, and broadcast media
• Work with the General Assembly and government agencies to educate them on solutions for challenges facing South Carolina
Other Duties
• Responsible for other duties as assigned by the Board of Directors
Position Requirements
• Minimum of a Bachelor's degree with seven years of leadership experience in government, non-profit field or for-profit area
Leadership Skills
• Ability to conceptualize solutions to develop clear, measurable goals
• Fiscal management and fundraising experience
• Self-motivated with the ability to work independently
• Ability to motivate others
• Ability to supervise, coordinate/facilitate diverse activities in different locations
• Ability to establish and maintain effective working relationships with necessary agencies, organizations, and public/private sector organizations
• Excellent organizational skills, including the ability to prioritize tasks and follow-through
• Ability to communicate effectively and persuasively, both verbally and in writing
• Knowledge of initiatives and opportunities for collaboration in South Carolina
• Knowledge of community and grassroots development
• Ability to establish effective relationships with diverse populations in South Carolina, respond to problems diplomatically, and be a consensus builder
Essential Communication Skills
• Ability to speak before both large and small groups
• Ability to organize and present correct information and answer questions effectively
• Effective listening and observation skills
• Effective writing skills
Other Essential Functions
• Ability to legally operate a motor vehicle and have reliable transportation
• Ability to pass a background check
For additional information contact CEOSearch
To submit your resume and cover letter please email CEOSearch